With the development of intelligence and automation, difficulties in personnel management and increasing labor costs, printing enterprises have higher and higher requirements for intelligent and automated production. As a pioneer on the road, Shengtu Machinery has introduced the production solution of hard cases & case lining production lines to the world since 2009, and it is also the first manufacturer in the industry to introduce production line solutions. The production line introduced today has been upgraded and optimized from the original technology. At the same time, the function of pasting magnet and metal plate has been added, which makes the application more extensive and easy to change format, and also can better meet the needs of the customers in the market.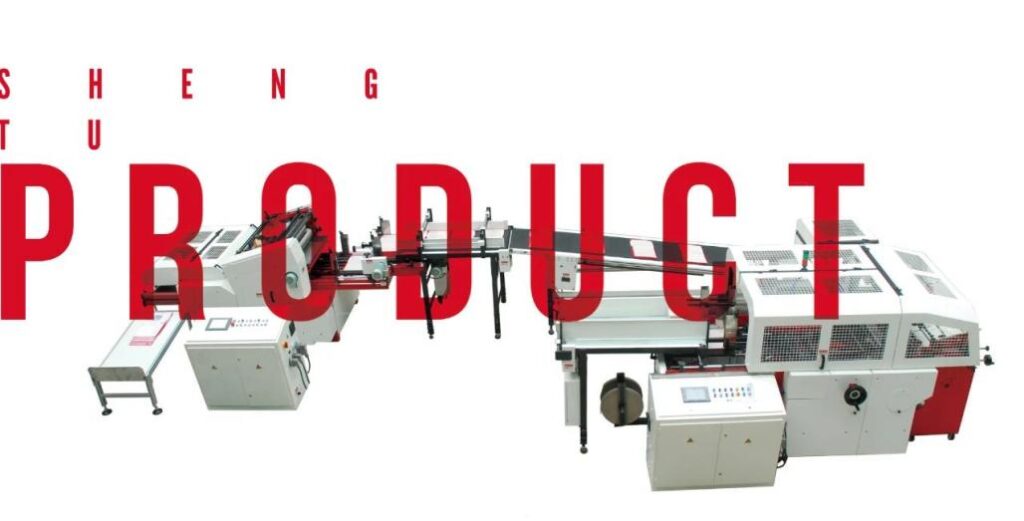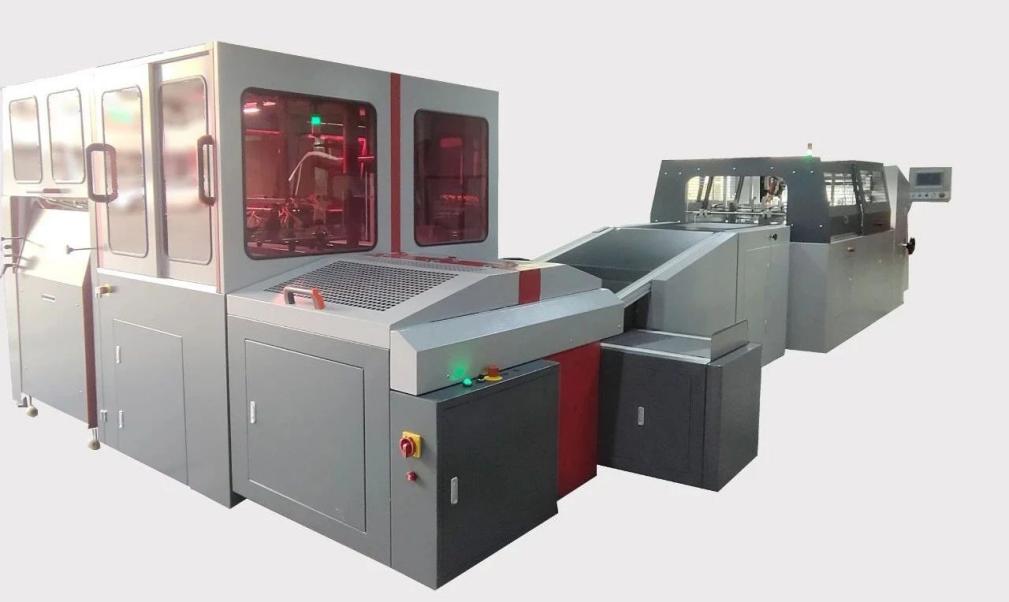 The stable production speed of the case making machine and case lining machine production line can reach 1500-1800pcs/h, the max. case size is 680x360mm, and the min. case size is 150x110mm. It is widely used in cigarette boxes, wine boxes, stationery, 3C products, cosmetic boxes and other fields. Automatic production of pasting the magnets, iron sheets and the inner paper inline at the same has helped to solve the automatic production of the printing enterprise to make the hard case, paste magnet & iron sheet and inside paper on the production line.
Continuous production for the case making and case lining inline
It effectively solves the whole process of hard case & lining and saves the production process of the whole product, thus making the process more intelligent and automatic.
Independently achieving the production alone and non-stop function:
Three sets of controllers are adopted and can realize non-stop production when only one machine is running as well as equipped with the separate conveying device.
Realizing the connected production of magnet and metal plate at the same time:
Saving the staffing for pasting the magnet and metal, thus reducing the production cost and improving the production efficiency.
Occupying less floor plan, and the whole production line only needs 3 operators.