ST has attended the SinoFoldingCarton 2018 Exhibition, with the  side-wing of foldable rigid box automatic making solution and ST 036XL Case Making Machine.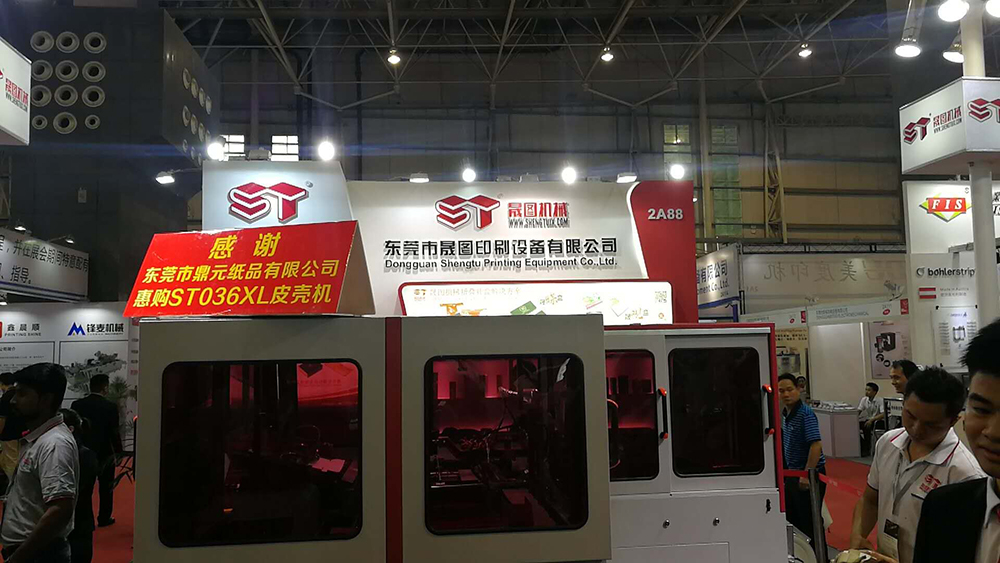 The collapsible/foldable/flat-fold rigid box is the latest form in the packaging rigid box area, and now has been increasingly popular in the global market.
Normally, this kind of box constitute with three parts, two side wings and one outside case, the outside case is made by 4 pieces of boards, ST Case Making Machines can produce it with different size and thickness. But for the side wing, usually it comes with 5 pieces of boards, all this can be produced on ST Case Making Machine quite easily, even for the side wings with the different shapes such as 2 pieces of triangle boards together, or only 1 piece of board, or different thickness, usually the triangle boards are thinner than the central board.