The 23rd International Exhibition for the Packaging Industry (RosUpack 2018) will be held on 26 – 29 June 2018, in Crocus Expo, Moscow, Russia.

As the best and largest exhibition in Russia, even in Eastern Europe, subject of Packaging, this RosUpack 2018 exhibition will welcome more than 20000 visitors and 600 exhibitors from different 31 countries.
SHEGTU (ST) is the first time to attend RosUpack 2018, as we look to the great market development potential in Russia as well as the surrounding countries and areas for their upgrading requirements for the book binding and paper packaging industry.
Duding RosUpack 2018, we will bring you the solution projects suitable for hardcover books and luxury packaging, ensure you to get more efficient、high quality and great output in the printing and packaging industry.
Round corner、Window、Arc shape….multi-functional case maker for different shape hardcover book

ST Case Maker is the only one model in the market suitable for different shape and special materials case making especially for round corners solutions, after ten years' continuous innovation, now the round corner solutions have been upgraded for the fifth generation, which can produce different radios for the round corners with easy adjustment, high quality and good efficiency, all these have been tested by customers from more than 10 overseas countries.


Besides round corners, ST Caes Maker can not only produce triangle, arc, trapezium case, but also with rectangle or arc window.
Apart from the normal materials, the board with foam or corrugated board, MDF board and PVC, special paper, cloth, PU,PP all these can be produced efficiently and enlarges the business greatly, suitable for producing the hardcover book, bible book, children book, photo album and lever arch files..etc.
Automatic case lining machine with magnet pasting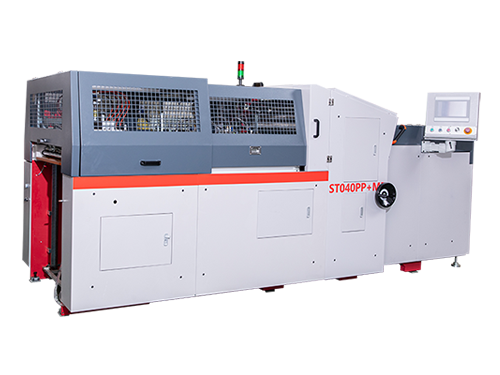 ST Case Lining Machine is more suitable for the high-accuracy requirements lining process, with the special machine structure, it can even glue the think inside paper perfectly and without any scratches. Moreover, it also has the functions for none-stop feeding, double channel lining, for running 2 pcs of hard cases at one time, it can make 4000pcs/h as well as pasting the magnet and metal plate, which has greatly improved the efficiency and especially suitable for the lining process for jewellery boxes, cosmetic boxes and cigarette boxes, etc..

Only two staff for the board slitter production line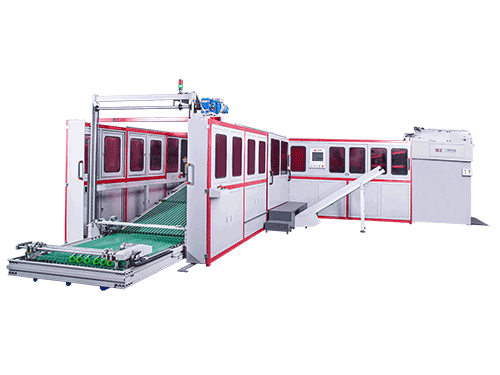 For the mass production, ST has launched the automatic board slitter to the market, with the automatic adjustment, it can achieve the auto feeding、slitting size adjustment、waste collection、stacking functions. All these have avoided the rough edge、bevel edge..etc and greatly saved the labor intensity. Before 8 staff working volumes in 5 days can be only made in 1 day now on ST board slitter with 2 staff.
We kindly invite you to visit stand of SHENGTU, Come and meet our expert team and discover our latest innovations!
Hall 15 Stand C633
Do not miss the opportunity to learn more about our latest developments in the world of case making machine and case lining machine: www.shengtujx.com