At 10am on April 11th, we luanched our new product at our booth 3-B103 in Print China 2023.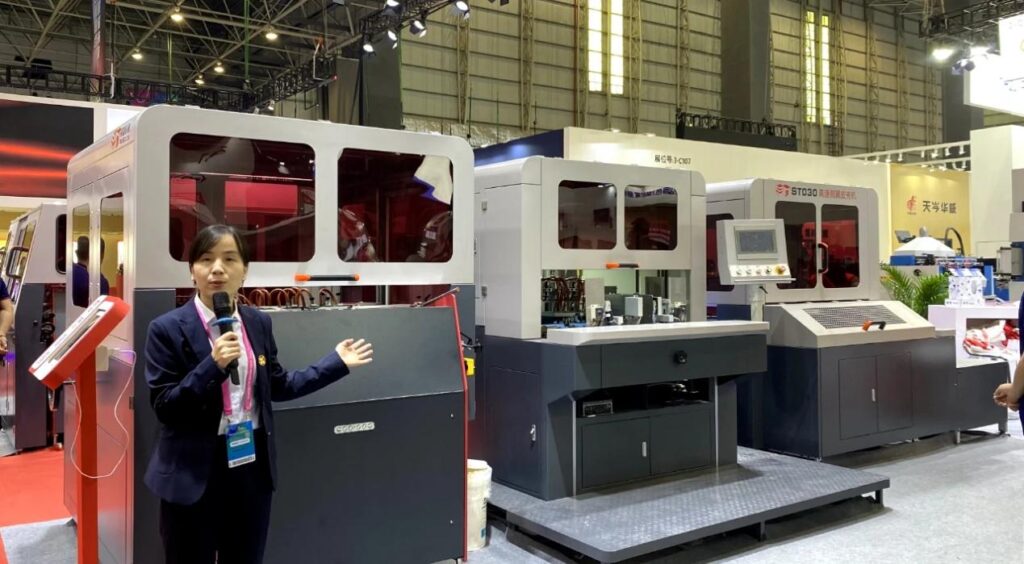 Shengtu Machinery has been always specializing in post-press and packaging machinery since its establishment in 1998. The latest product—ST030 High-Speed Collapsible Box Wing Making Machine can make the side wings for the luxury packaging box, cosmetic box, socical packaging box. The stable speed can be up to 1800pcs/h, the max size can be 800x180mm, the minimum size can be 200x50mm, which is the fastest speed and maximum side wing size model in the market.
Position device has adopted the photoelectric sensor、rectification position and visual positioning system, which can meet the high quality product requirements.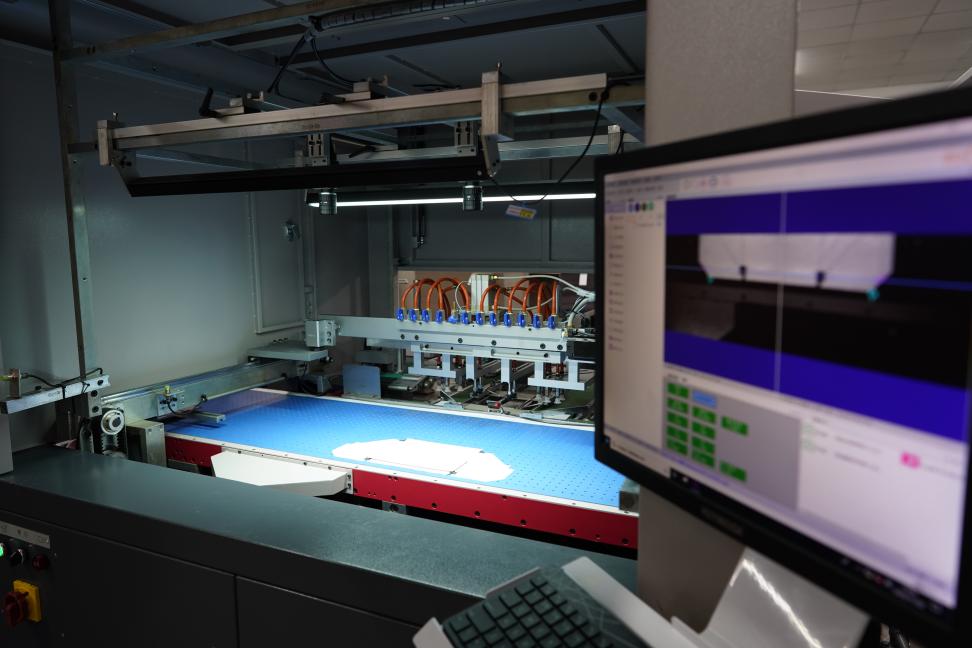 Board feeding device can make the 300g thinnest board run stably and ensure high production efficiency, it can make the 1 pcs, 3 pcs as well as 5 pcs board of side wings for diversifying the business ranges.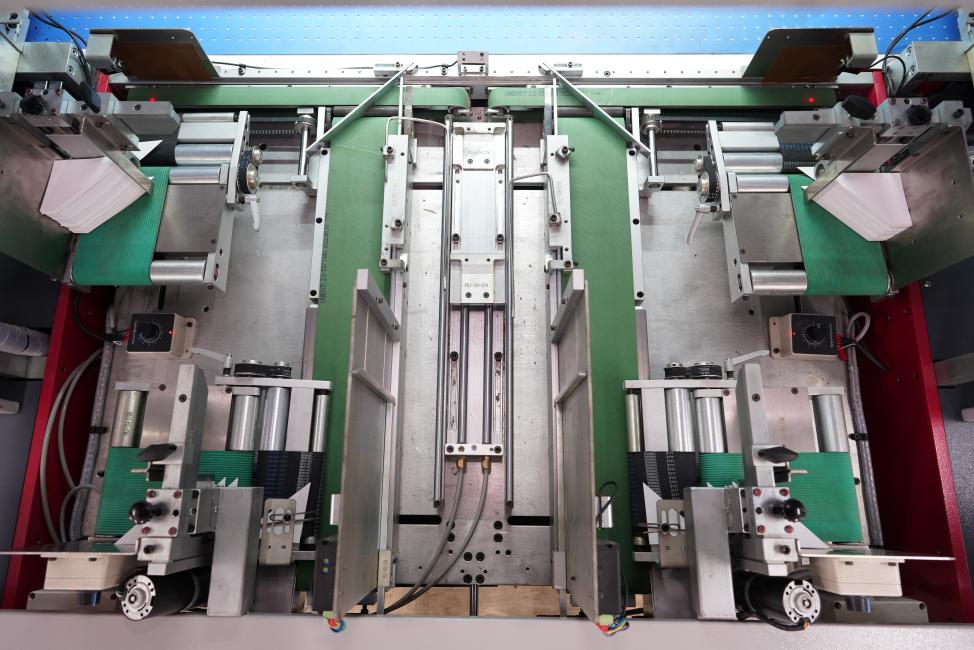 Cover feeding device can be applied for thickness from 70-200gsm and the cover with Spot UV, embossing, debossing, stamping process..etc for gluing thinly and evenly which can diversify the production order.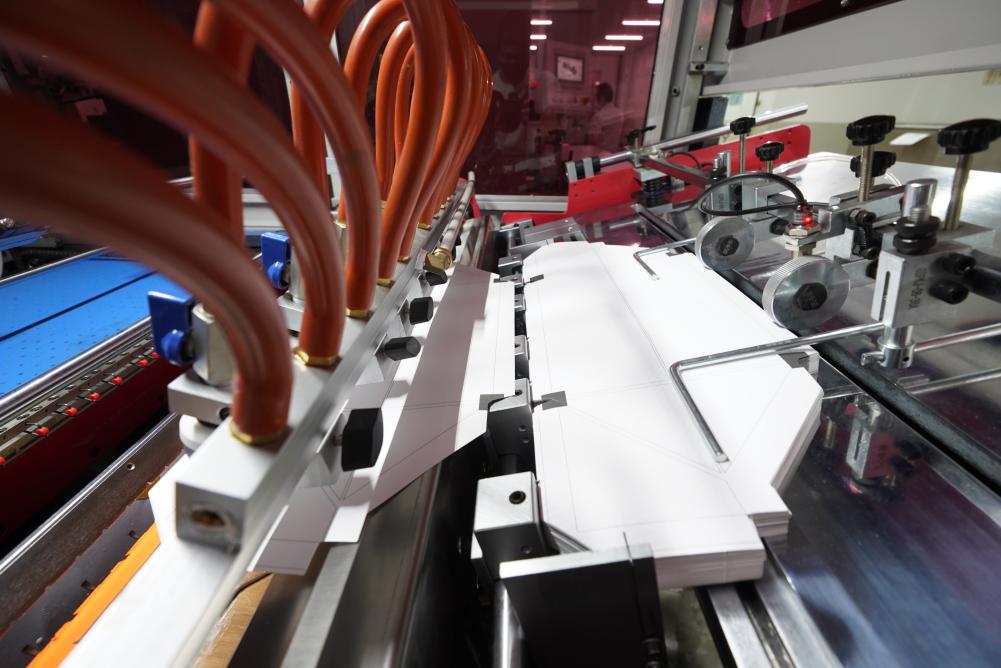 Cover gluing devices can be option the hot or cold glue systems, compared with the traditional gluing machine, the machine has adopted the one way direction for gluing, which can glue evenly and be thinnest for saving production costs and improving the production quality. With the cold glue system, it can meet the export production order requirements.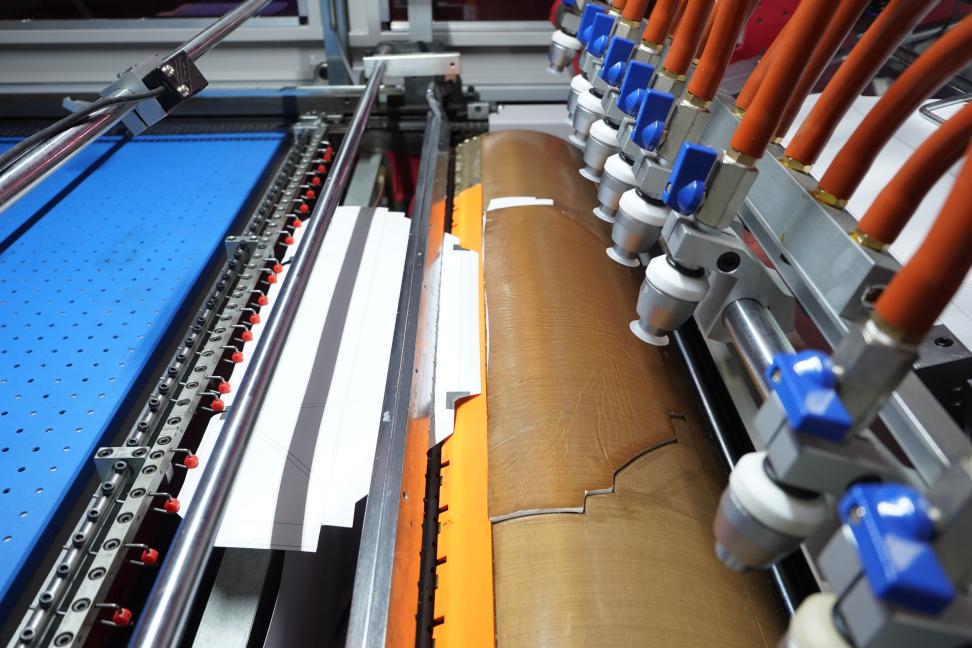 Cover folding device has used cylinder and brush folding which can make sure the folding is without any air bubbles and can well fold the thin 80g cover materials, thus can expanding the business scope.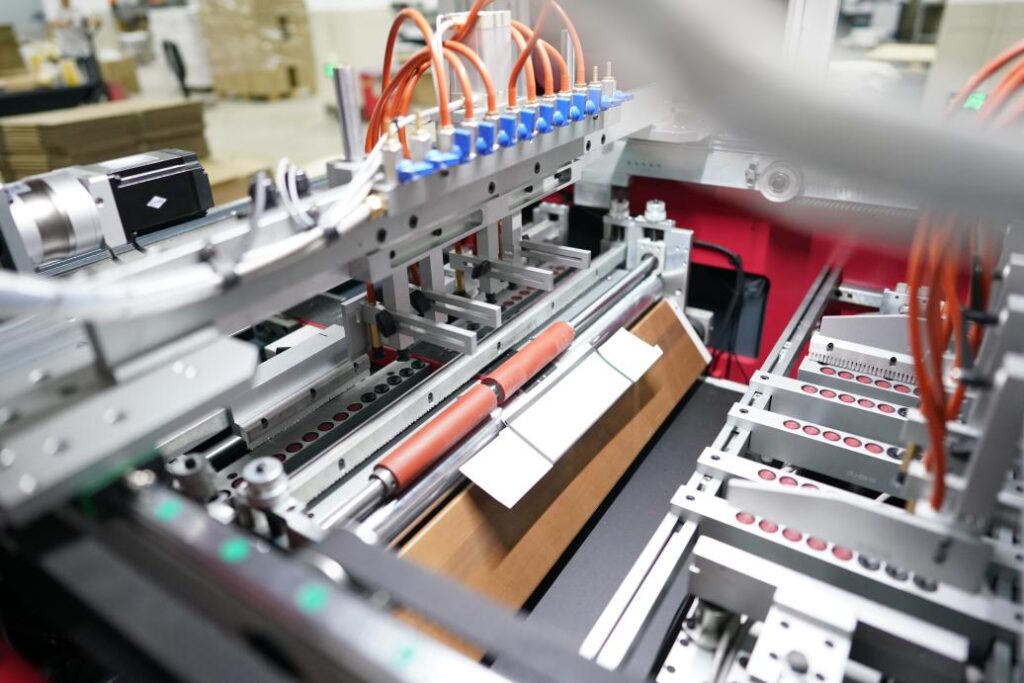 Pressing device adopts 3 times of rubber rollers for pressing the outside triangle and the long edges, which can make the products without any air bubbles and also save the next production process.
In summary, the latest product—ST030 High-speed collapsible box wing making machine can make the collapsible box side wings efficiently, high quality, and high accurately, thus becoming the best choice for making the collapsible box in the market.