When it comes to presenting Liquor, and wine, the packaging can speak for everything. To give the best and most high-end impression, the Liquor packaging and wine should stand out as much as the product itself. As for us, ST Machinery have been always dedicated to providing the most professional solutions for Liquor boxes/Wine boxes for many years since its establishment in 1998.
Here we have provided one production solution for the liquor box inner case with different shapes seen as the below pictures. The hard box case is flat on the three sides and uneven on the other side, and the height of the bumps is also different.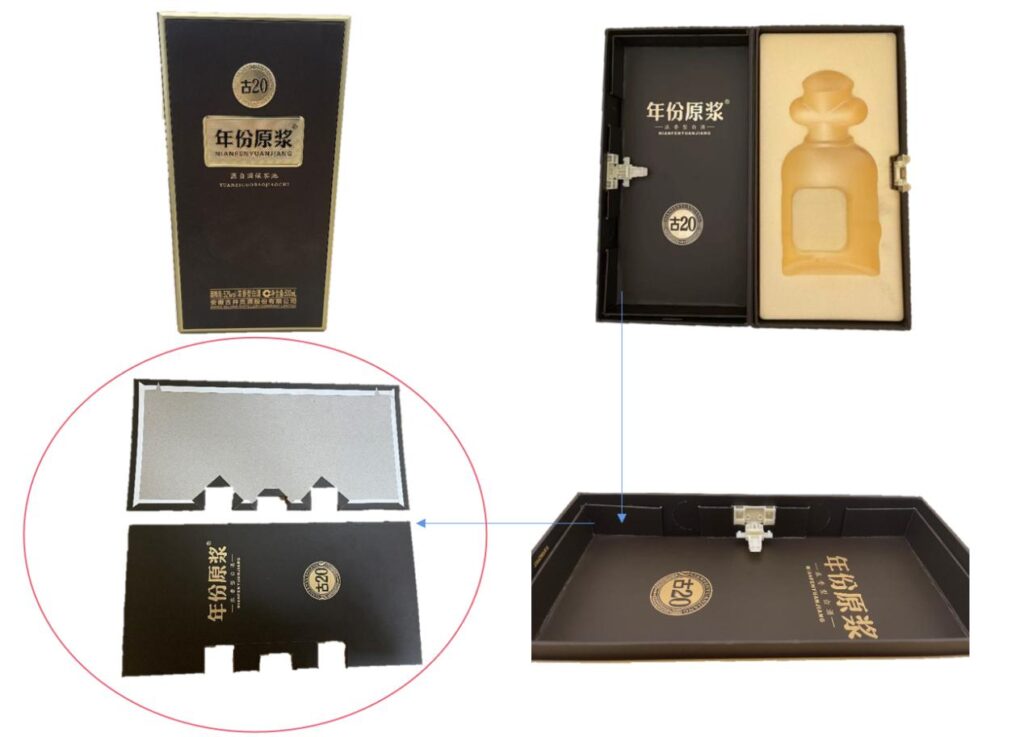 Due to the complex shape of the Liquor box/wine box case, it is quite difficult for packaging the enterprieses to produce them by hand not only the slow production efficiency but also the unstable quality of the box. In addition It also requires many labors for production, which brings a huge burden to the production cost of the packaging enterprises. Therefore many of our customers have found us to offer them the solution on the process of liquor box/wine box inner case.
With our team's continous and joint efforts, we have carried out technical research on the 036 series case making machine. Finally, the development and production of this process are completed. We have also successfully solved the major production problem for our packaging customers.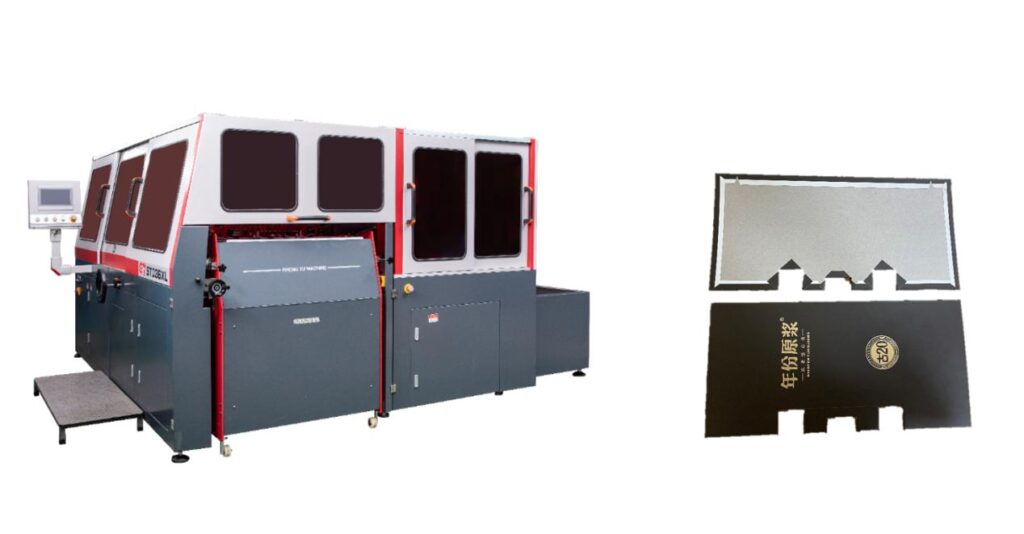 Machine video:
Our company has been providing our customers with a variety of packaging box solutions as well as the personalized box case production solutions. Therefore we will be always dedicated in box case making solution and continuously servicing our customers in the printing and packaging enterprieses.