Nowadays collapsible boxes are becoming more and more popular in the market and the priority packaging way, on the one hand, it can improve the brand value, on the other hand it can save the transportation and storage costs due to the foldable design. Therefore they are widely applicable in the cosmetic box, garment box, food box..etc. It is very common for us to see that many luxury boxes such as Louis Vuitton, Dior, Lancome, Estee Lauder, SKII and YSL… etc., are coming with this kind of design.

collapsible gift boxes are becoming more and more popular
According to the market demands and customers requirements, since 2015 ST has begin to provide the LV collapsible box solutions for our customers in China and has been the first one in the world for applying this technology, in recent years with the increased demands of collapsible box,
ST has been dedicated to upgrading the latest technology for a few times, more and more customers have chosen ST for making the collapsible boxes not only in China but in Asian as well as European countries. But what is the latest invention from ST and why customers have made the choice on ST?
There are a few technology highlights that you can pay attention to:
1.Applicable for different thickness of the triangle board, the thinnest one can be 250gsm.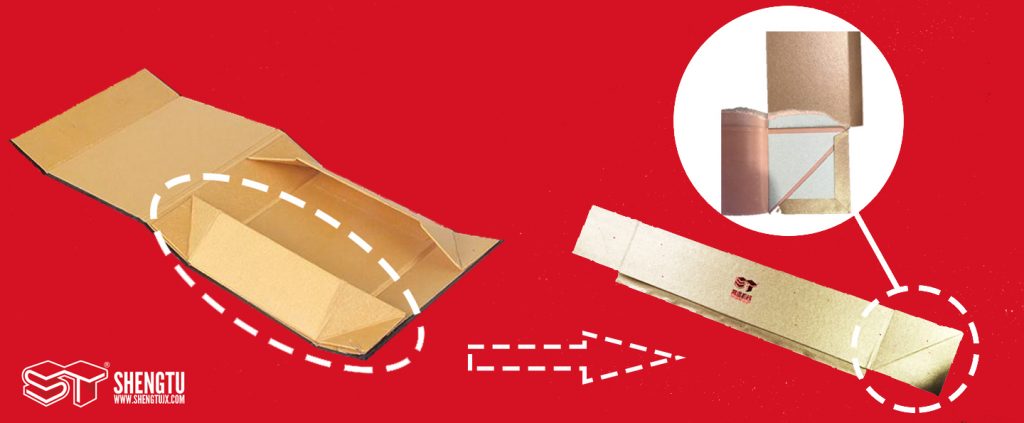 the side wings of collapsiable box is made up of 4 triangle boards and 1 middle board.
1.Now The minimum height of the side wings can be 45mm and max height for 180mm.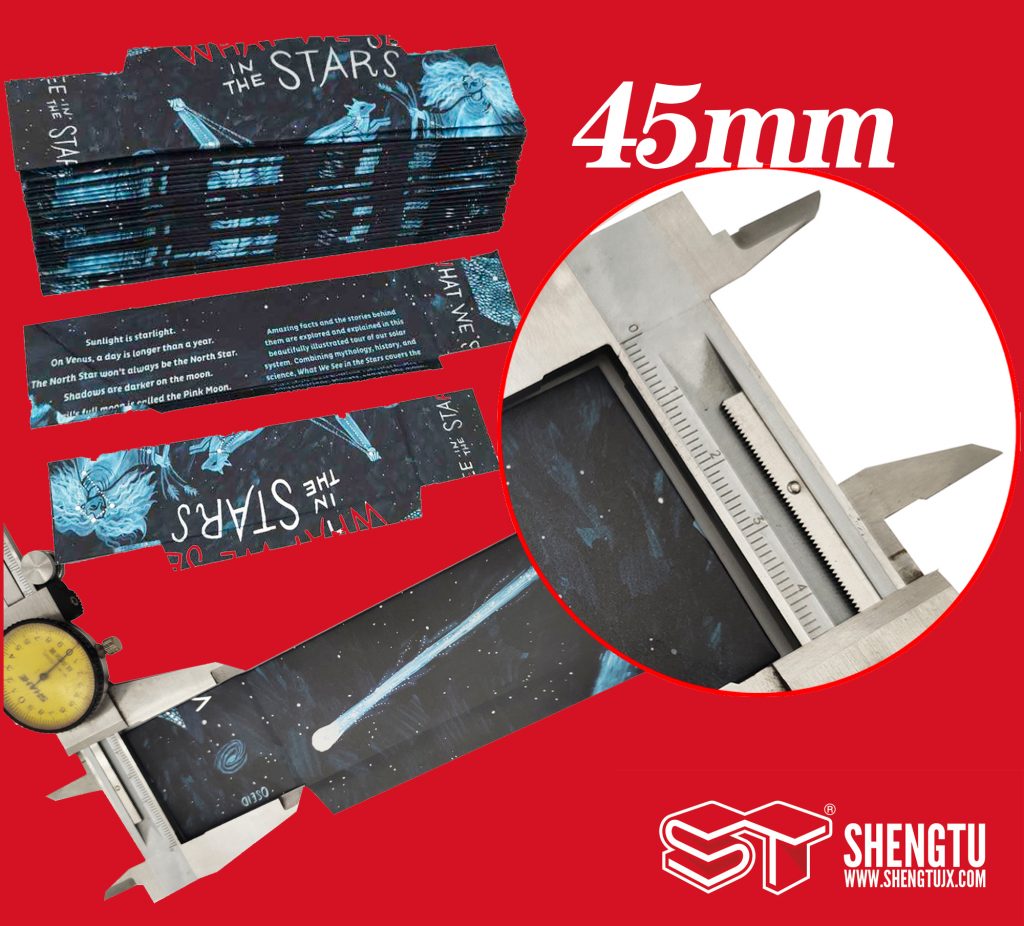 the side wings width range can be 45mm-180mm
1.For 5 boards feeding, saving the process for stripping.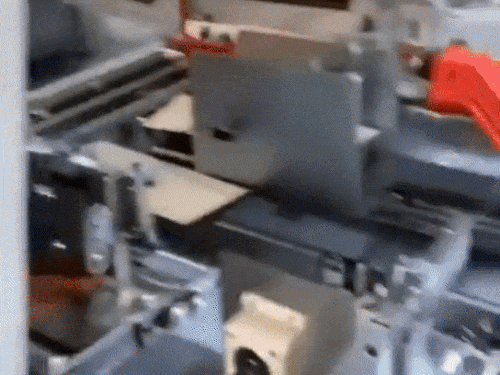 the feeding, sripping and lining can be one-stop completion
1.For making the different sizes of the side wings, no need to specially make the die
mould and just forminor adjustment, thus saving the costs and improving the production efficiency.

no need to make the new die mould, just make some simple adjustments to fit the different sizes of the side wings
1.The size adjustment of the middle board will be easier by rotating the handle.

adjusting the triangle board size by turning the left screw (the yellow circle)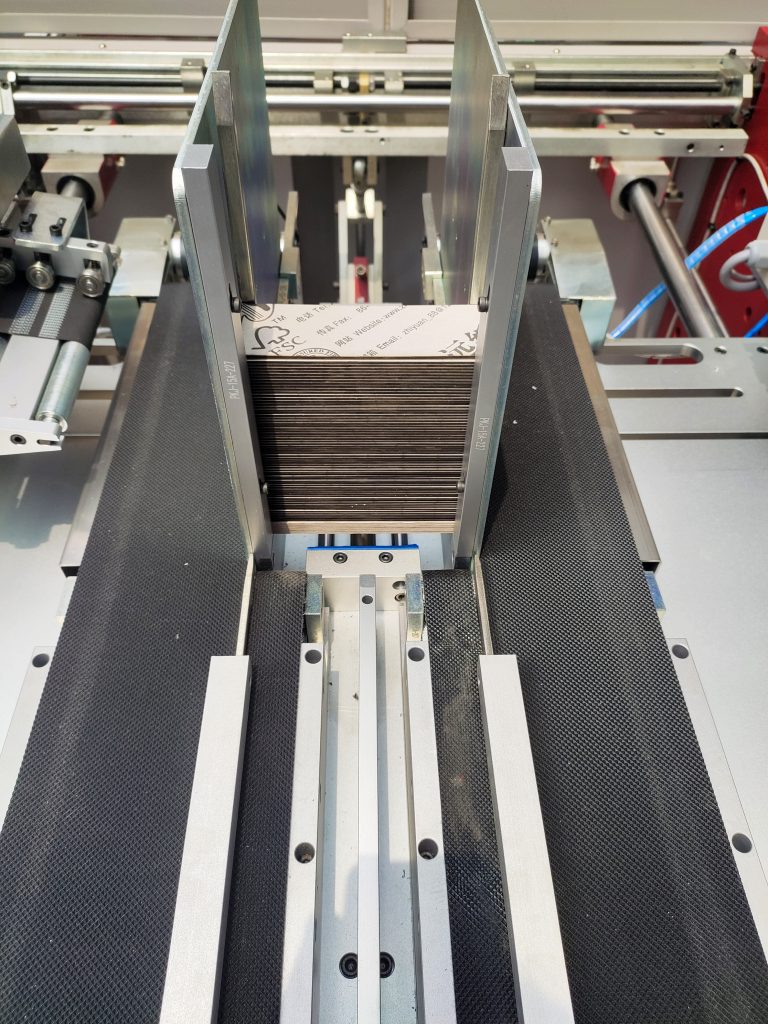 the width range of middle board can be 45mm-180mm
1.Multifunctional for making various jobs by installing the feeding rod and expanding the product ranges greatly.

ST R.Z.L Automatic Case Making Machine
If you want to invest in the collapsible boxes business, ST case making machine will be your standard equipment to the successes.