The annual "Shared Vision Study Tour" starts again from June 20th to 25th, the 6-day Shengtu "Shared Vision Study Tour" Group 2023 Vietnam trip came to a successful conclusion. During this study tour, We visited many outstanding Vietnamese and Chinese enterprises. Through on-site study and factory visits, discussions, sharing, etc., We have learned about the current development status and future trends of the Vietnam market and explored the new opportunities and direction for the printing of enterprises in the future.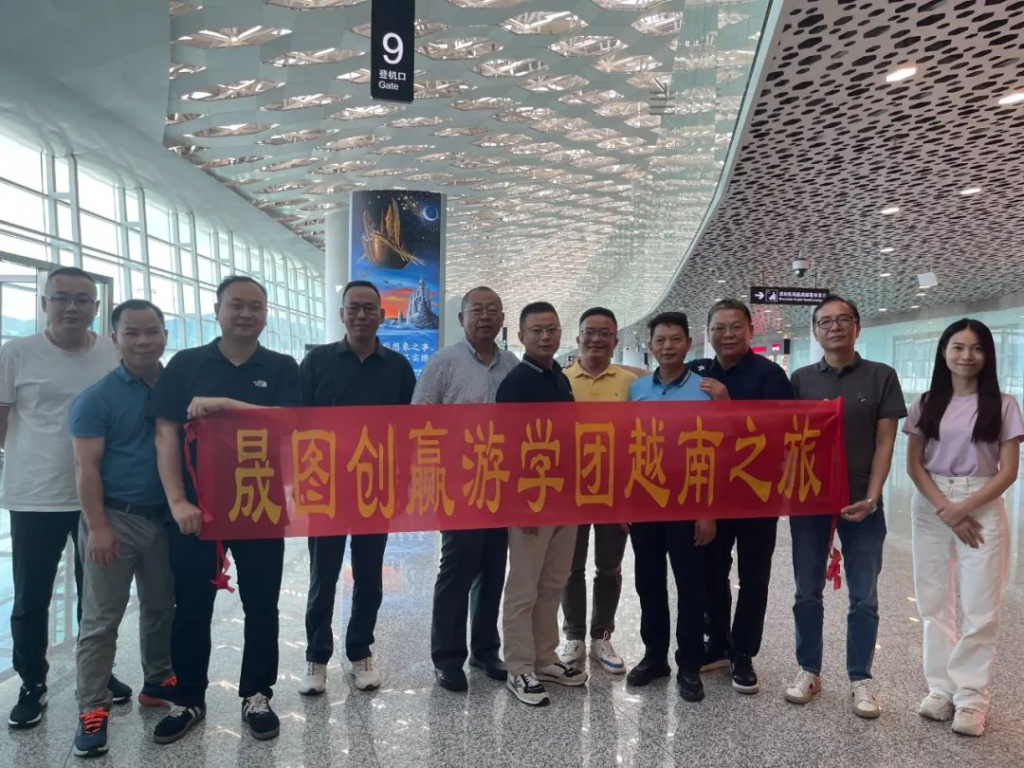 (21th June)
Vietnam WACHING Printing CO.,LTD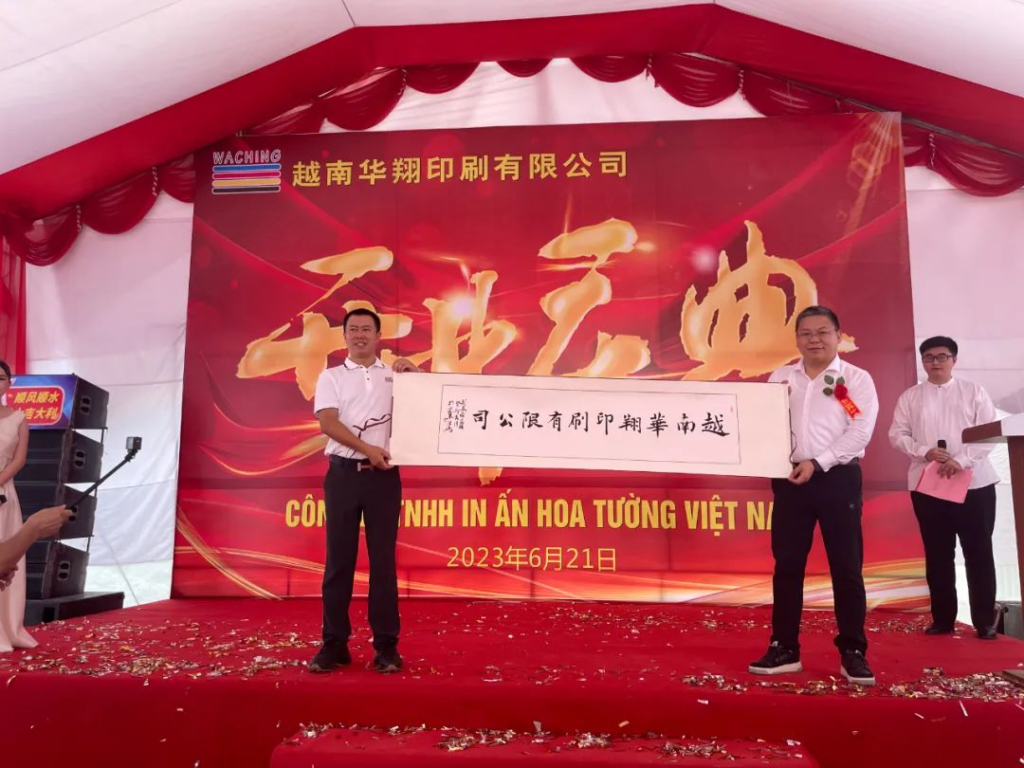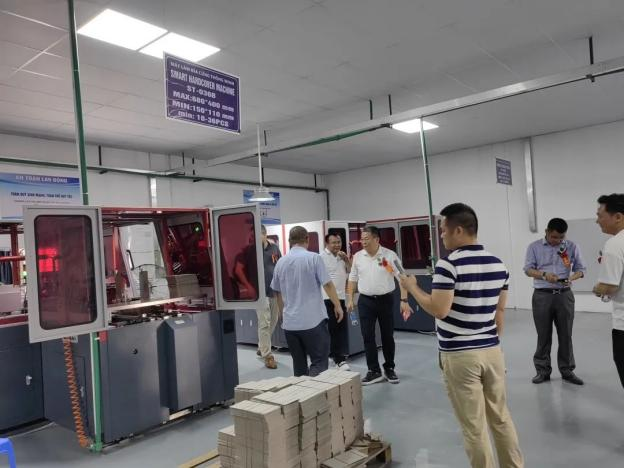 Our Vietnam trip started from Hà Nam Province. On the morning of June 21, the "Shared Vision Study Tour" group participated in the grand opening ceremony of the Vietnam branch of Dongguan WACHING Printing Co., Ltd. in Ha Nam Province. WACHING is a company specializing in the production of various paper packaging boxes, handmade boutique boxes, gift boxes, paper bags, hang tags, self-adhesive stickers, etc. The company is headquartered in Dongguan, Guangdong, and has established branches in Hunan and Vietnam. At the opening ceremony, Mr. Tuo Mingzhu and others jointly cut the ribbon for the opening of WACHING Vietnam Branch Factory, visited the exhibit hall and factory of the company, had a cordial conversation with the person in charge of the company, and learned about the current situation of the company in detail.
Vietnam Ha Nam KING-YIP Industry CO.,LTD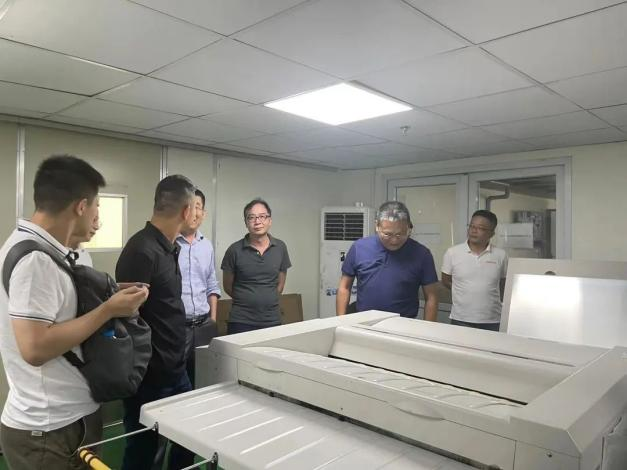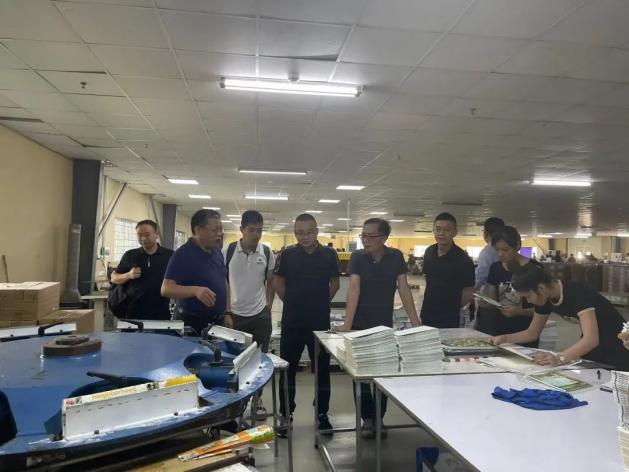 In the afternoon,We went to Vietnam Ha Nam KING-YIP Industry CO.,LTD. They have been in the printing industry for more than ten years and rich experience in the production of paper packaging boxes, notebooks, folders, coasters, office accessories and other products, and exported to North America, Europe, South America, Australia, Africa and Asia.
(22th June)
Prishing Technology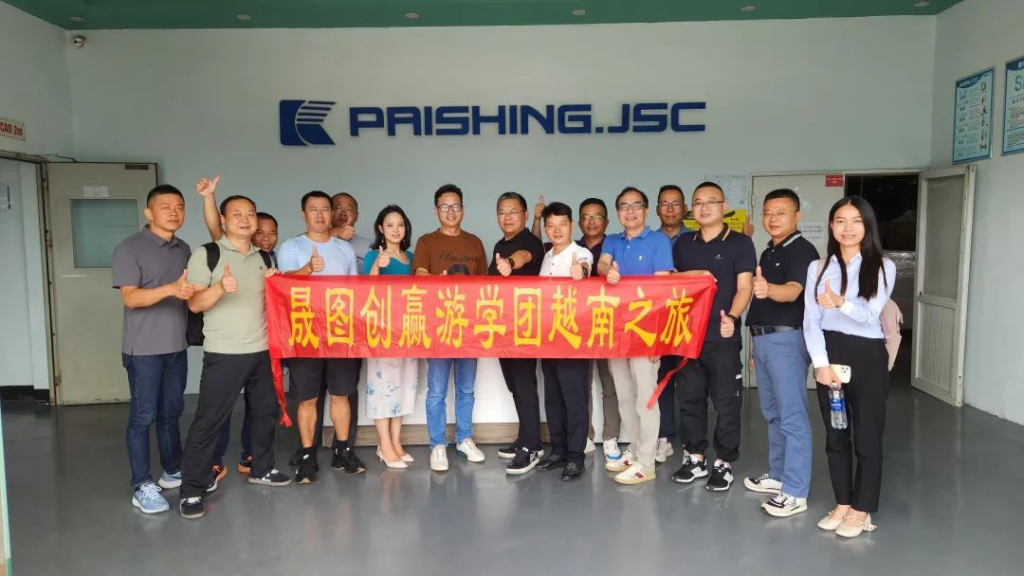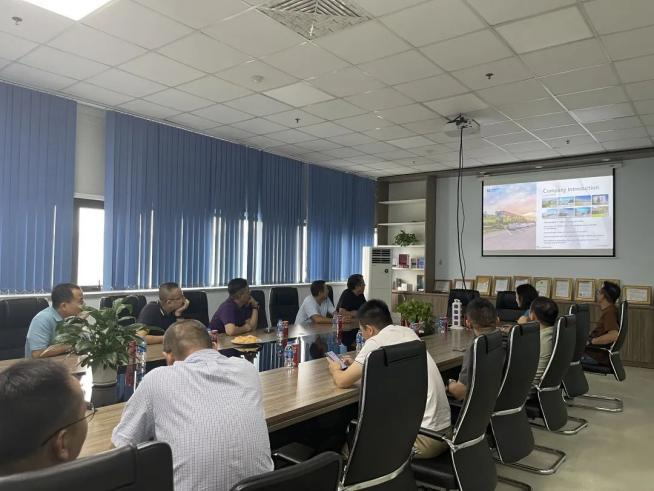 On June 22, we started the second day of our study tour. Prishing Technology founded in 1998, it is an integrated packaging manufacturer with a development history of more than 20 years and a global provider of sustainable packaging solutions. By 2023, Kaicheng Technology already has more than ten branches, subsidiaries and joint ventures.
Leo Paper Products(Vietnam) LTD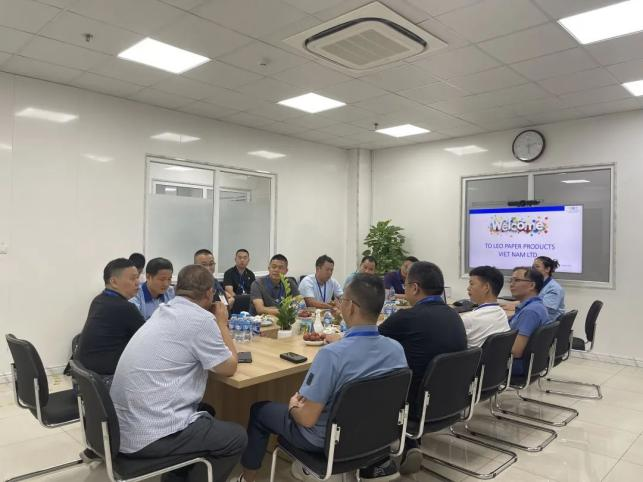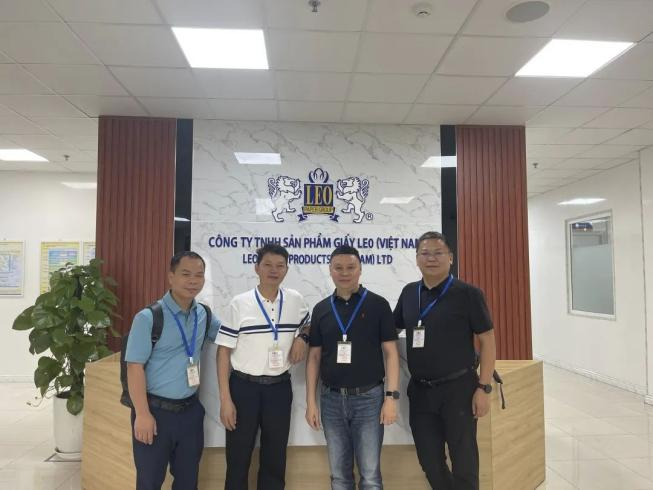 Then we came to Leo Paper Products(Vietnam) LTD located in Hai Duong province. Leo Paper is an old-fashioned company. It was founded in 1982 and established a branch in Vietnam in 2019. After a quarter of a century of grinding Growing, it has developed from a traditional printing company with eight employees to today's Global Printing and Communication Group, providing customers with comprehensive one-stop services.
(23th June)
Deli Vietnam Company Limited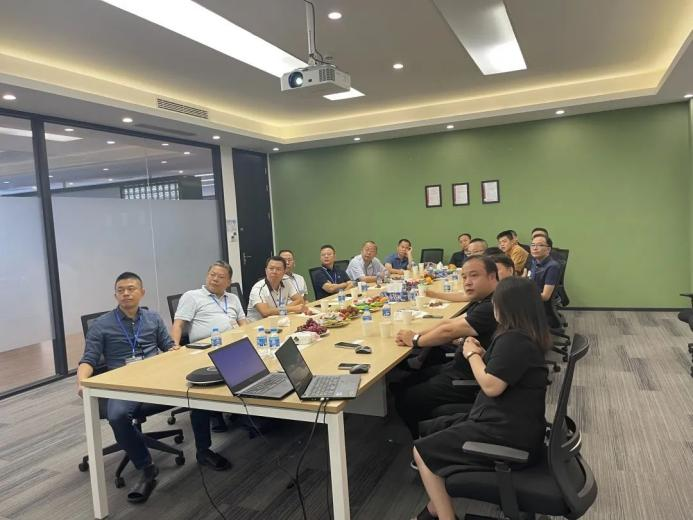 Vietnam Sunny Printing&Packaging Co.,LTD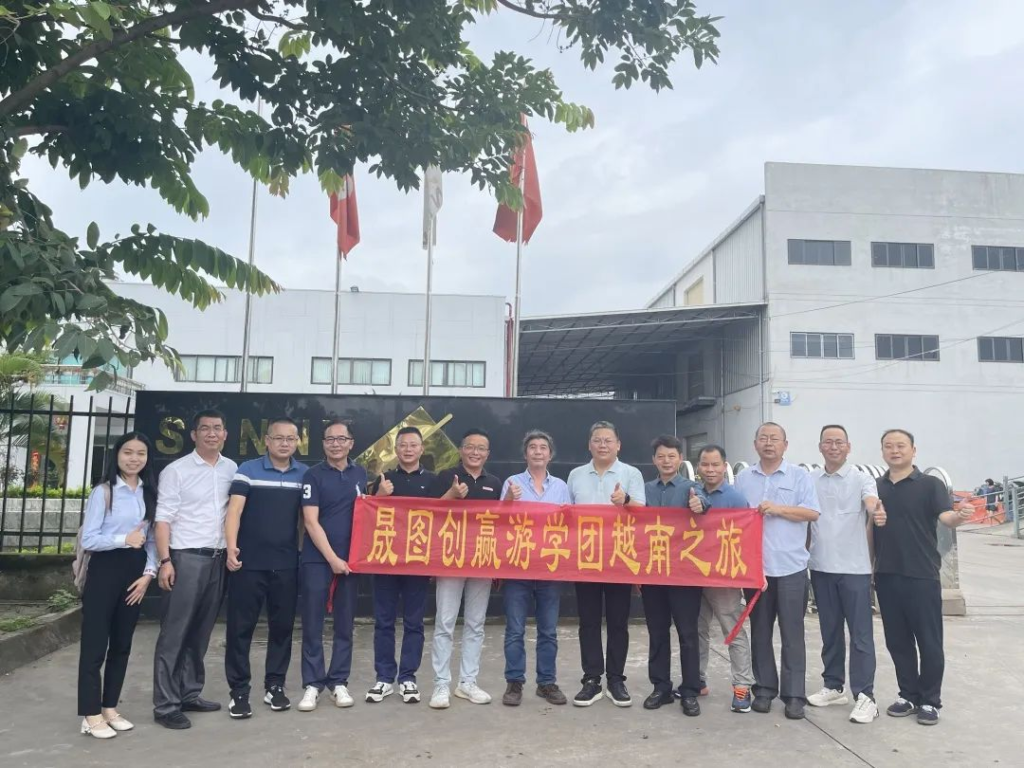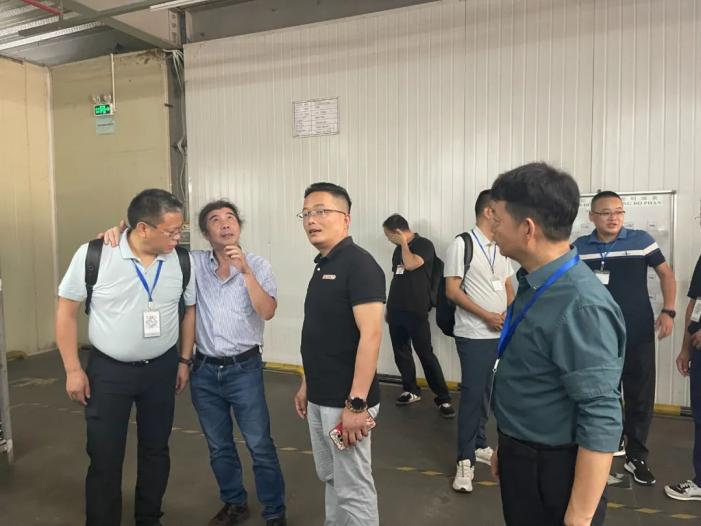 Immediately, we went to the second stop of the day. Vietnam Sunny Printing&Packaging Co.,LTD was established in Hong Kong in 1991 and entered Vietnam in 2010. It mainly provides one-stop services for packaging materials: color boxes, gift boxes, blisters, stickers, manuals, and wire processing, etc., serving customers nearby, with advanced equipment and management, has successively become supporting suppliers of Foxconn, Anker, Luxshare Precision, Lens Technology, and many other listed companies.
Vietnam YUYO Printing Packaging CO.,LTD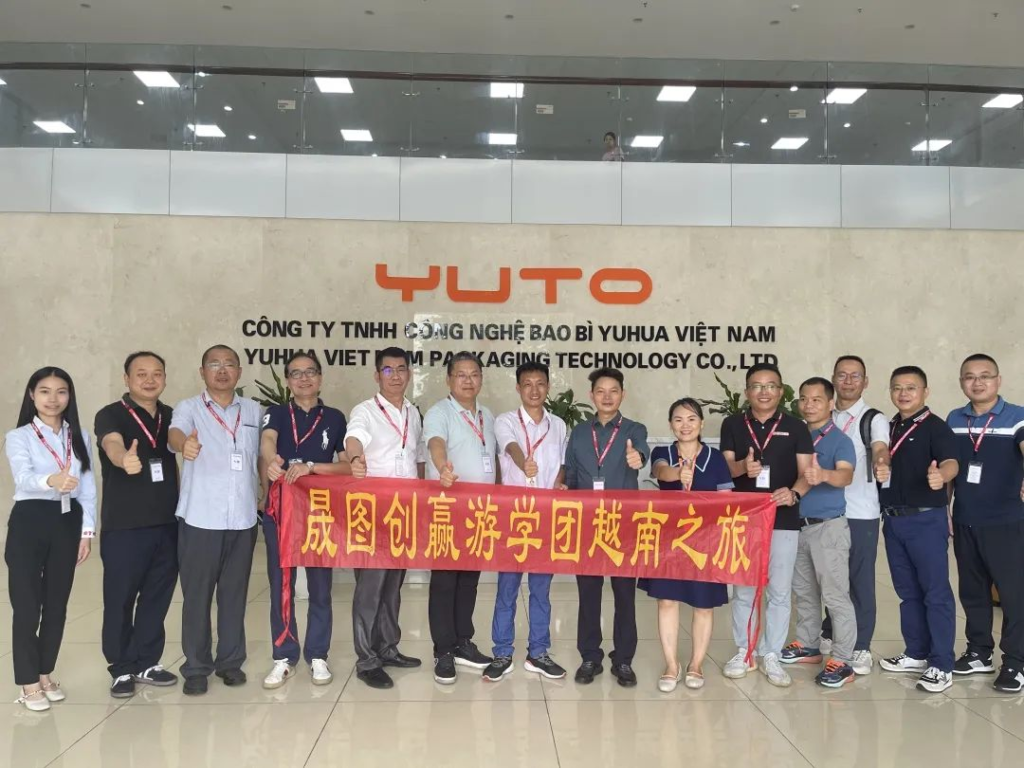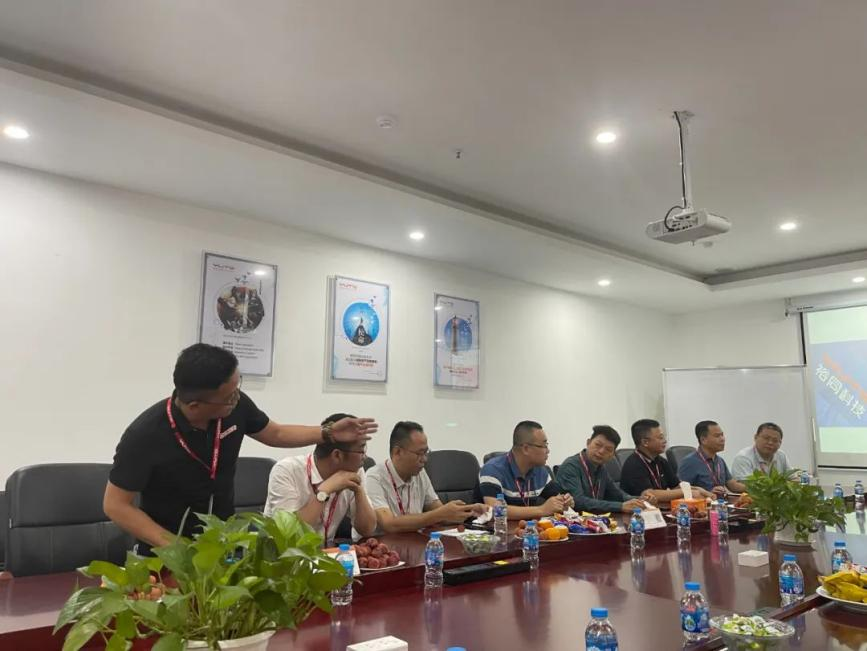 The third stop – Vietnam YUTO, established in 2010, mainly produces gift boxes, color boxes, manuals, cardboard, and cartons. Affiliated to Shenzhen YUTO Packaging Technology Co., Ltd., YUTO provides products and solutions including color boxes, gift boxes, manuals, self-adhesive stickers, cartons, paper trays, intelligent packaging, environmentally friendly packaging, functional packaging, etc., while providing creative Professional services such as design, innovative research and development, integrated manufacturing, automated mass production, multi-regional operations, and nearby fast delivery.
GuangBO(Vietnam)CO.,LTD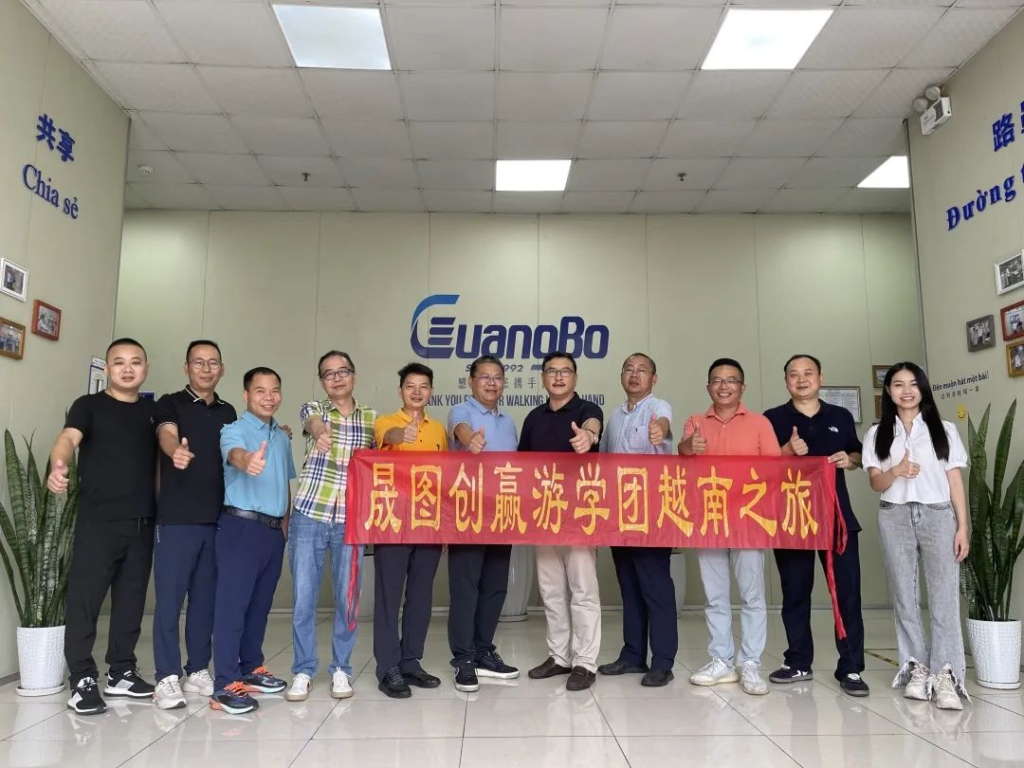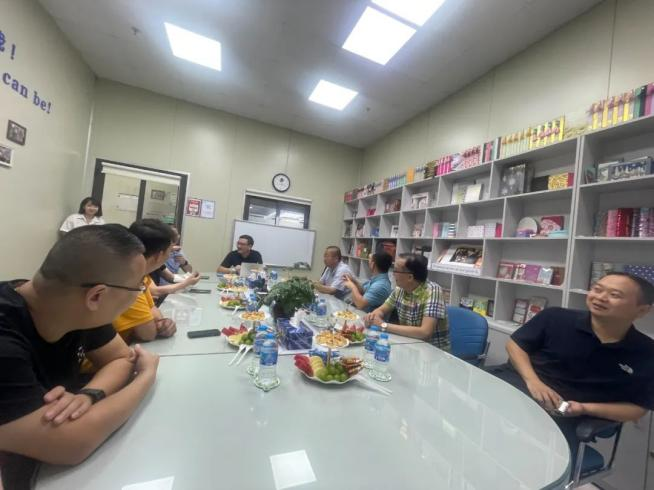 The last stop, Vietnam Guangbo Group Co., Ltd. GuangBo was established in 1992, is a modern enterprise group integrating office stationery, printing paper products, plastic products and import and export trade. After nearly 30 years of continuous efforts and development, Now it owns two major enterprise groups, Guangbo Shares and Guangbo Investment Holdings, and has two listed companies under it. It will enter the Vietnam market in 2019 and implement a dual-regulation strategy for the domestic market and the international market.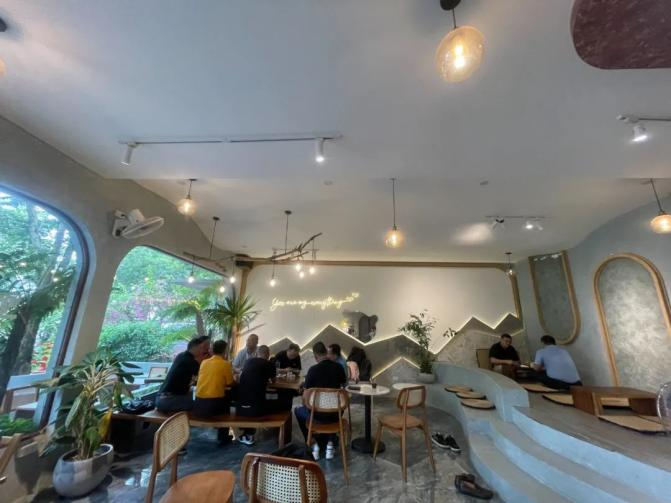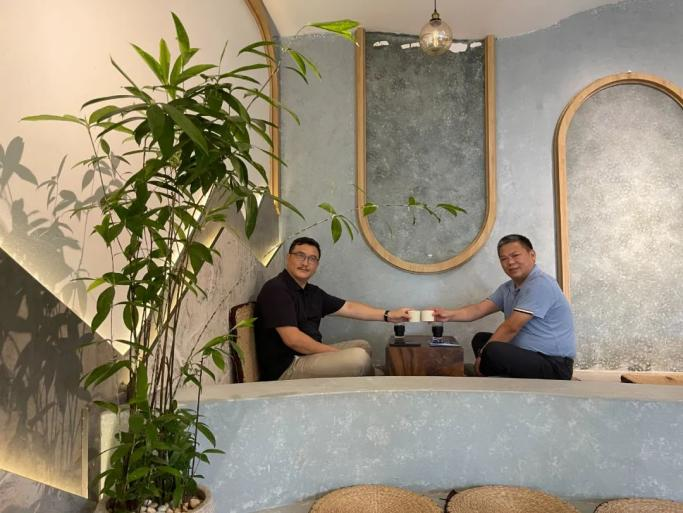 During the short four-day study tour, the members of the "Shared Vision Study Tour" group benefited a lot during the process of visiting, interviewing and discussing eight companies with their own unique styles. Understand the importance of the brand, adjust thinking according to your own situation, be calm and calm, deal with involution, wait for new changes, find ways to adapt to the new era, and respond to all changes with the same. If a team wants to develop and grow, it is essential to open up the pattern and mentality. During the exchanges along the way, printing and packaging entrepreneurs from all over the world have deepened their friendship and added strength to the future win-win situation.